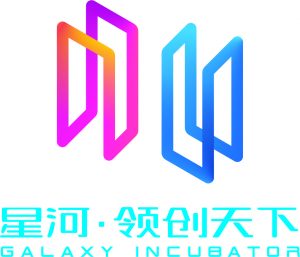 Galaxy Group and Incubator
Fundraising Partner
Galaxy Group
Through more than 20 years of development since its establishment in 1989, Galaxy Group has formed three business drives, including comprehensive real estate development, commercial real estate operation, and financial investment.
In the field of financial investment, Galaxy Group features an investment scale of 8 billion yuan. Successively, the Group has invested in many entities, including quality enterprises such as Sunshine Insurance Group, Shenzhen Capital Group Co., Ltd., and Yinzuo Village Town Bank of Futian Shenzhen, and private equity funds such as Qianhai Equity Investment Fund of Funds, National Development Fund for Small and Medium-sized Enterprises, and Hotland Venture Capital Fund. In addition, through investing in Jinruige Fund, the Group gets involved in the financing guarantee business, having accordingly established asset management company, fund management company, petty loan company and financial lease company.
Galaxy Incubator
Galaxy incubator is a China-based and global-oriented international innovation and entrepreneurship platform invested by the Galaxy Group and operated by the Galaxy Institute for innovation and entrepreneurship Co. Ltd. It has a total building area of about 20,000 square meters and provides incubation and acceleration services for about 100 startups. The services include: providing the workplace, developing equipment, incubating and nurturing the business, offering supporting industries, upgrading out business  models, guiding the roadshow, financing the project, holding entrepreneurship activities, and offering logistical support.