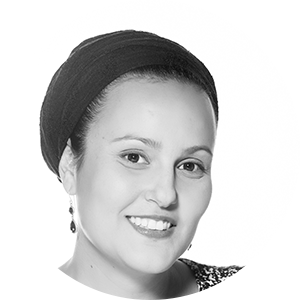 Patricia Tiram
Marketing Operations
Patricia is responsible for marketing, HR and events at Nielsen Innovate.
Prior to Nielsen Innovate, Patricia held a similar position at Terra Venture Partners and the Machava Tova Fund.
Patricia fulfilled her dream of living in Israel and made Alyah alone from Canada. She speaks both French and English as mother tongue as well as fluent Hebrew.
Patricia holds a Bachelor in Social Sciences from The University of Bar-Ilan.