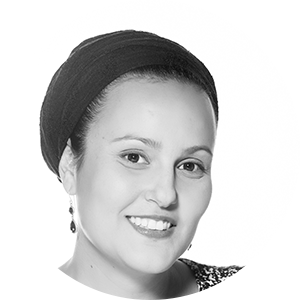 Patricia Tiram
Office Manager
With many years of experience in administration, Patricia worked as Office Manager and PA in a variety of fields, including PA to CEO of The Machshava Tova Fund and Moti Honig Engineers' offices.
Patricia fulfilled her dream of living in Israel and made her Alyah alone from Canada 10 years ago. She speaks both French and English as mother tongue as well as fluent Hebrew.
Patricia holds a Bachelor in Social Sciences from The University of Bar-Ilan.