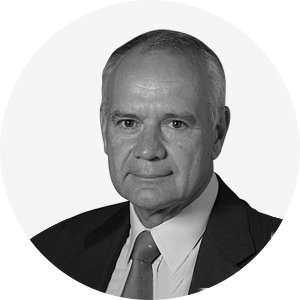 Prof. Uzi De Haan
Professor, Advisory Board Member at Technion and Cornell NYC
Uzi de Haan is a professor in the Faculty of Industrial Engineering and Management at the Technion, the Israel Institute of Technology.
His research and teaching area is Entrepreneurship and Innovation.
He founded the Bronica Entrepreneurship and Innovation Center at the Technion, which is the focal point for entrepreneurship research , education and outreach activities. Education involves both formal, credited courses but also non credited learning through an entrepreneurship club, workshops in an annual business plan competition, workshops for graduate students and others.
He is the past CEO and founder of Philips in Israel where his key assignments were to grow the Philips sales in Israel and to explore and implement cooperation modes with Israeli companies and research institutes. Through acquisitions and investments, Philips Israel became a $ 350 mln company with more than 500 employees. Uzi de Haan began his career at Philips in 1976 as post-doc and after a number of line and staff positions in different countries mostly in the Asia region and different product divisions, became CEO Philips Israel in 1998. He rejoined the Technion in 2003.
His research interests are technology entrepreneurship and entrepreneurship education.
Uzi is member of the patent committee of the Technion.
Uzi completed his PhD at the Technion and his MSc. in Aeronautical Engineering at the University of Delft-the Netherlands.