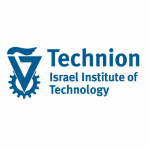 Technion
Academic Partner
The Technion is Nielsen Innovate's partner through The Bronica Entrepreneurship Center (BEC) and BizTec.
Technion is a science and technology research university, among the world's top ten, dedicated to the creation of knowledge and the development of human capital and leadership, for the advancement of the State of Israel and all humanity.
The Bronica Entrepreneurship Center was founded to enrich the entrepreneurial culture at the Technion and to become a focal point for all students, faculty and staff wishing to embark on innovation and entrepreneurial activities. Our three pronged mission: teaching, research and outreach, is intended to encourage technological start-ups and enhance relations between academia and industry.
http://www.yazamut.technion.ac.il/
BizTEC is about action-learning. If you have an idea, we can help you work that into a venture. We partner with leading firms, service providers, investors and thinkers to help you get started. The BizTEC Challenge is comprised of a Learning Experience, Business Networking Opportunities, and the opportunity to represent your country at the Intel Business Challenge Europe!