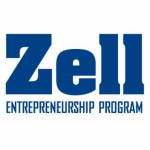 IDC Zell Program
Academic Partner
Currently in its 12th year, the Zell Entrepreneurship Program has evolved into an acclaimed venture creation program, providing students with an opportunity to apply advanced entrepreneurial studies to the creation of real business ventures.
Generously supported in vision and funding by Sam Zell of Chicago,the program is designed for outstanding undergraduates in their final year of the business, law, communications, computer science,government, psychology or economics programs at IDC Herzliya who aspire to work in an entrepreneurial organization or to start their own business.
This innovative program provides a platform for the development of a business venture from concept to launch by combining customized learning and invaluable practical experience over the course of an academic year. The program is taught in English in order to best acclimate students to the global business environment. The intimate seminar setting gives students a unique opportunity to receive professional and personal guidance from accomplished instructors, mentors and the business community. Moreover, theecosystem of support encompassing the program, including its active alumni network, offers program participants a gateway to making their entrepreneurial dreams a reality.
After the program, Zell alumni take their skills and experience and pursue diverse career paths. Some graduates take venture creation to the next level and establish their own businesses (or continue the ones they already started in Zell). Some go on to pursue MBA degrees and others continue on with legal internships and positions in top law firms, local consulting firms and leading companies.
No matter what careers they pursue, Zell alumni take with them invaluable tools and entrepreneurial experience that will help them succeed in whatever path they follow.