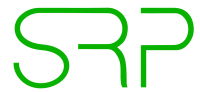 SRP is an innovative retail format, designed to enhance the shopping experience in local grocery stores.
SRP's collaborative platform of manufacturers, private stores and consumers, enables store owners to manage their store, assortment, relationships with manufacturers & distributors, and with its consumers. SRP's technology provides the manufacturers as well as the store owners with business insights that can be monetized.
The platform also enables consumers to manage their shopping list, personal preferences and enable direct contact with the manufacturers of the products they desire.