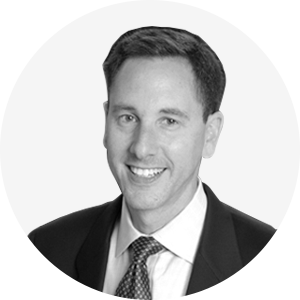 Bruce Haymes
Managing Director at Nielsen Ventures
Bruce Haymes is the senior vice president of global business development at Nielsen.
He has spent his entire career generating, evaluating and executing strategies to grow businesses through investments, partnerships, joint ventures, strategic relationships, and product development.
In 2012, Nielsen's business development group signed deals totaling more than $1 billion USD and in 2011 in excess of $100 million USD.
Prior to Nielsen, Bruce held positions with Time Warner Cable, Intelsat Corporation and PanAmSat Corporation. Earlier in his career, he practiced corporate finance law at leading Wall Street law firms in New York. He is a member of the Society of Industry Professionals, the Gerson Lehrman Industry Expert Group, has been a Frost and Sullivan "Thought Leader," a 2012 mentor to start-ups at Seed Camp NYC, and was named to Cablefax Publications "Digital Hot List."
Bruce holds a Bachelor of Arts degree in economics from Tufts University, and obtained his juris doctorate from The George Washington University.