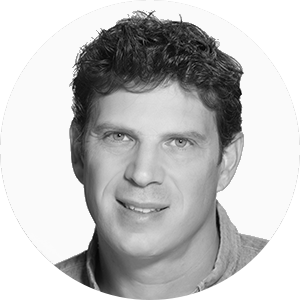 Dov Yarkoni
Chief Executive Officer
Dov is responsible for leading investments strategy and deal flow, and has more than 15 years of experience growing internet businesses from startup phase to maturity.
Before joining Nielsen Innovate, Dov was SVP of Business Development and Sales at Matomy Media Group, one of the world's largest performance media companies. Previous to Matomy, Dov was VP of Client Services at Amadesa, a leading website optimization and eCommerce merchandising company. In this role, Dov oversaw strategic planning and consulting, creative services, production management and implementation, account management and customer service for all of Amadesa's clients including AOL Winamp, hi5, Best Buy, Petco, General Mills and Media Whiz. He also founded their USA operations and was the VP of Sales and Business Development.
Previously, Amadesa, Dov was the Director of the Consumer Division at Deltathree, a leading provider of Internet telephony solutions to VoIP resellers and service providers. He had P&L ownership and was responsible for e-commerce, customer acquisition and retention, business development, customer care and operations.
Dov holds a Bachelor of Technology degree in Industrial Engineering and Management from Shenkar.