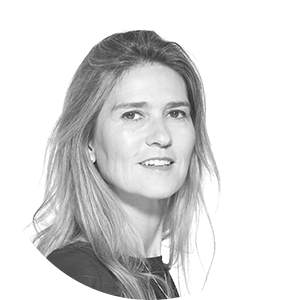 Esther Barak Landes
Founder
Esther is an experienced executive with more than 20 years of experience and a proven track record in deal making and business management. Throughout her career she has facilitated deals in excess of billions in private and public companies. Esther oversaw all business aspects of those deals including legal counseling, fund raising, M&A, IPOs, business development and hands on management.
As the CEO of Nielsen Innovate, Esther's vision is to utilize her vast experience in entrepreneurship, business development, management, investments, and fundraising to the benefit of the portfolio companies.
Prior to Nielsen Innovate, Esther was CEO of Partam Hightech, a private investment venture capital company that she Co-Founded with Igal Ahuvi as its LP. As Partam's CEO, Esther made more than 30 investments in disruptive Israeli start-ups across the media, internet, digital, telecom and medical fields. In this role Esther successfully steered such companies as Dapper, Playtika, Storewize and Evogene to successful business achievements and exits and is an active board member of multiple portfolio companies.
In addition to her business achievements Esther is a sought-after mentor and is currently an active mentor at the IDC MBA Entrepreneurship program.
Previously, Esther was a founding partner at Israel-Angels, an Angel investment club and a Senior Business Development Executive with Cash-U Mobile Technologies.
Esther began her professional career as a corporate attorney with the prestigious law firm Kantor, Elhanni, Tal and Co., where she facilitated multimillion dollar deals within the Israeli banking and corporate industry.
Esther is also involved in several non-profitable groups such as SpaceIL and Zionoot2000. She holds an LL.B from Tel-Aviv University and an MBA from IDC Business School.