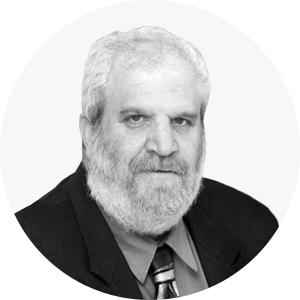 Prof. Sheizaf Rafaeli
Professor at Haifa University and Director of the Center for Internet Research
Professor Sheizaf Rafaeli (B.A., Haifa University, M.A. Ohio State University, M.A., Ph.D., Stanford University) is Founding Director of the the Center for Internet Research (InfoSoc, the Center for the Study of the Information Society) (1998 – present), and former Head of the Graduate School of Management (2005-2011), University of Haifa Israel.
He leads the "Serious Games for Executives" project, and serves as Director in a series of public interest organizations and as a member of several Editorial Boards. He is co-PI and member of the Academic Management of the ICORE LINKS Center of Excellence for research on Learning in the Age of Information.
Previously, he served as head of the Information Systems area at the GSB in the Hebrew University of Jerusalem, since 1986.
His interests are in computers as media.
He has published on this topic in journals such as Behavior and Information Technology, Communication Research, Computers and the Social Sciences, Computers and Human Behaviour (CHB), Journal of Communication, Information and Software Technology, Information Systems Research (ISR), Information Systems Journal (ISJ), the European Journal of Information Systems (EJIS), the International Journal of Electronic Business, the International Journal of Human-Computer Studies (IJHCS), Computers and Education, the International Journal of Simulation and Process Modelling (IJSPM), and the Journal of Broadcasting.
Sheizaf has been writing in the popular press for the Globes and Calcalist financial and business newspapers, and for YNet, a leading news portal, where he has published hundreds of weekly columns.
He served as co-coordinator of the international ProjectH. He served as founder and co-editor of The Journal of Computer-Mediated Communication, and is proud of initiating and setting up the SHIL (Citizen's Advice Board) online serice. He is currently member of several editorial boards, including those of JCMC, ITSharenet and IJKL. Prof.
Over the past twenty five years he has taught courses on computers as media, and the social implications of new communication technologies, as well as numerous Information Systems' courses.
His complete Bio, Press Columns and Academic Publications are here: http://rafaeli.net .