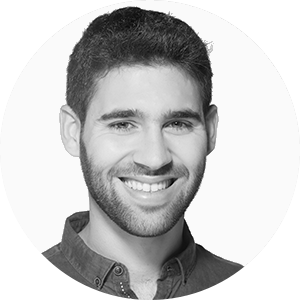 Yakir Marziano
Principal
Yakir is responsible for the technological due-diligence of applying companies, as well as mentoring and escorting teams to build a sustainable world-class tech products.
Prior to Nielsen, Yakir was a Full Stack Developer at SalesPredict, led by Dr. Kira Radinsky, one of the most innovative start-ups in the predictive analytics field.
Before joining SalesPredict, Yakir served as a software developer in an elite intelligence unit at the IDF for 4.5 years (Gamma program graduate). He has an extensive experience with Network Protocols, Data Mining, Geo Locations and Cyber Security. Yakir received the 'Makor Chaim' award for developing innovative systems and bringing new capabilities. In addition, he was an instructor of "Mamas" Course in Bahad 15.
Yakir holds a B.Sc in Mathematics with two extended divisions in Economics and Philosophy from Tel Aviv University.